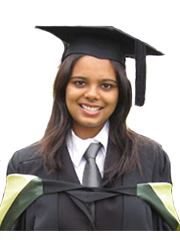 Dilinger Consultants,was established in 1992. We have over twenty three years of experience in this field.
We have a national network of offices with our head office at Chennai. We also have an office in Melbourne, Australia.
We provide complete information on reputed education Universities / Institutes in Australia and New Zealand, TAFE (vocational) institutes, business and specialized colleges.
We are authorized representatives for the oldest, biggest and best Universities / Institutes in Australia and New Zealand located in Melbourne, Sydney, Canberra, Auckland and Wellington.
We are members of AAERI (Association of Australian Education Representatives in India) , G6 (Group of Six) and AAAOE (Association of Accredited Advisors on Overseas Education). Hence we ensure that you submit the right documents for visa.
We are the members of ENZRA (Education New Zealand Recognized Agents) and are authorised New Zealand Education Advisors, which is supported by Education New Zealand (ENZ) and Immigration New Zealand.
We do not charge any service fee to one student, since we are supported by the Universities / Institutions.
The University / Institute faculties and international officers visit our Indian offices regularly. This will give you an opportunity to meet an discuss your study options in Australia / New Zealand.
Till date, we have secured admission for 12,000 happy Indian students in Australia and New Zealand.
We will provide you with a student and migrant list and contact details before you leave India.
We train our counselors and staff to ensure that prospective students & migrants(parents, family and friends) receive up to date and accurate information.
Dilinger consultants, prides itself in having professional staff.
Dilinger Consultants handle more than 5000 enquiries every year.
International students & prospective migrants regard Dilinger Consultants as a popular, reliable and helpful source of information and advice about studying working and living in Australia and New Zealand.
A student / migrants can approach Dilinger Consultants and be assured that they will be able to identify the best University / Institute / Program / Country to suit their needs.